Virtual Tour Software for Photographers
You're a photographer making virtual tours on behalf of many different clients or you own your own business and you need a virtual tour software for photographers that can publish your tours on your own website, that of the client or even on Google Street View.
Use your OWN LOGO or your client's logos
UNLIMITED virtual tours for unlimited clients
WHITELABEL, tours included for free
Publish tours to GOOGLE and everywhere else
NO Credit Card or PayPal  needed
Just sign up & start!
Click the image to see a sample
As professional photographer you need a virtual tour software that you can rely on and trust. You need to have access to quick and efficient support and it needs to give you all the features you need for your business plus – and most importantly – it needs to make you money!
This version of the My360 Virtual Tour Software has additional features especially created for professional photographers including the white label feature, an amazing resellers program with very generous affiliate commissions!
Includes all regular features PLUS:
Trusted by thousands of Photographers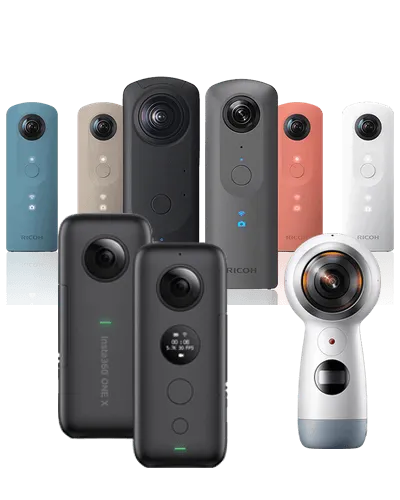 My360 works with any 360º camera
Regardless if you have a Ricoh Theta, Samsung Gear, Insta360 ONE X or any other instant 360 degree camera. Furthermore, if you have a DLSR camera or even rendered images – as long as the processed image is in Jpg or Jpeg format and has 2:1 dimensions you're good to go!
Why not give it a try and upload your images for free? You can't break it and you'll soon be hooked!
Don't have a camera yet? Don't worry! You can import 360º test images inside the software so you can try the software while you wait for your camera!
We offer a variety of currencies so you can pay for your software with the best possible exchange rate. Please see here the prices in different currencies. These prices include ALL the features as shown above, FREE unlimited live support and UNLIMITED virtual tours!
Want to SAVE up to 17%? Then choose the "Pay Yearly" Option!
All prices are shown without VAT/IVA – you can pay without tax if you pay in dollars or have a valid EU VAT number.
We like to keep it honest and affordable, so when you stop using our software you can choose our "Hosting only" plan for 1€ per tour per year to keep your tours live! Click here for more info.