A photographer is someone that makes images and creates tours on behalf of your business. They can not see any tours created by you or other photographers and they can't access any of the admin features (such as billing, account settings etc). You can create unlimited photographers in any My360 account.
Log into your My360 account
Click on MM Management > Photographers

Click "+new photographer"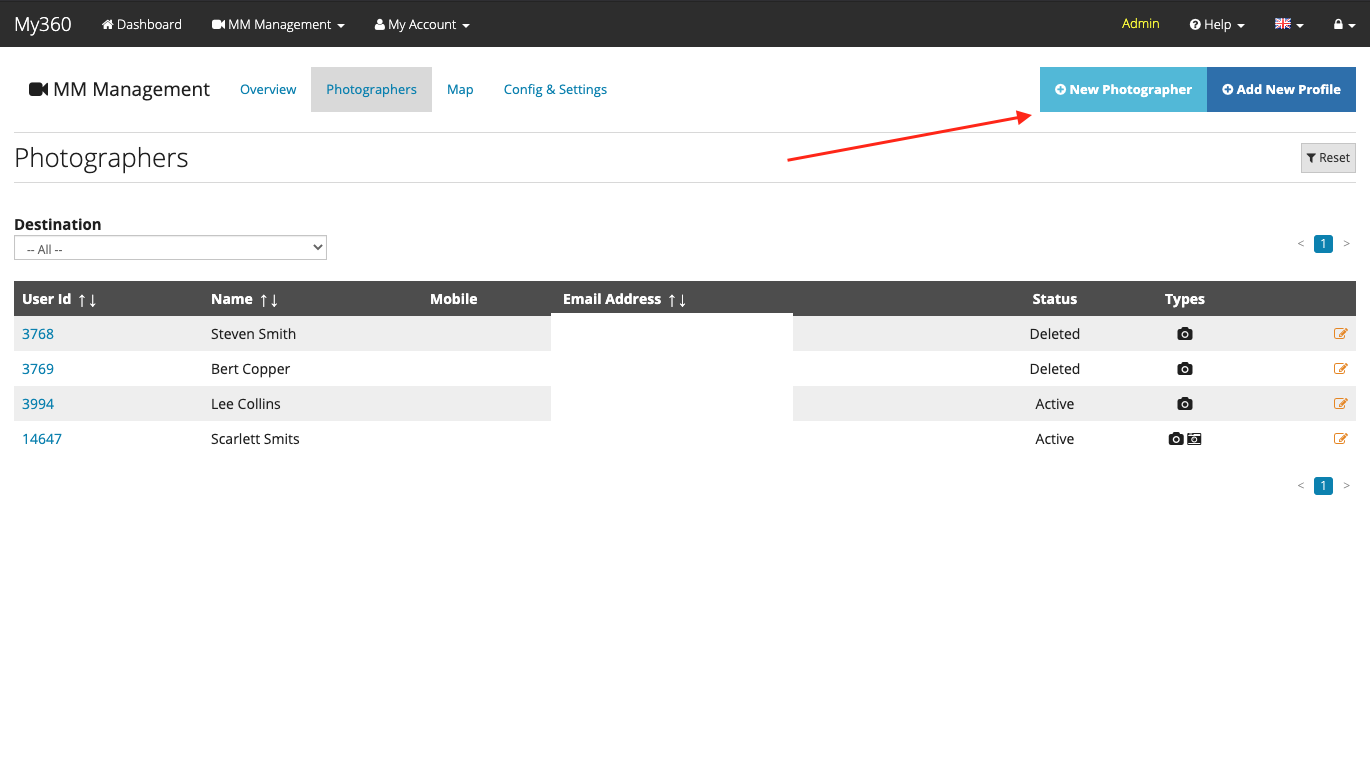 Complete the form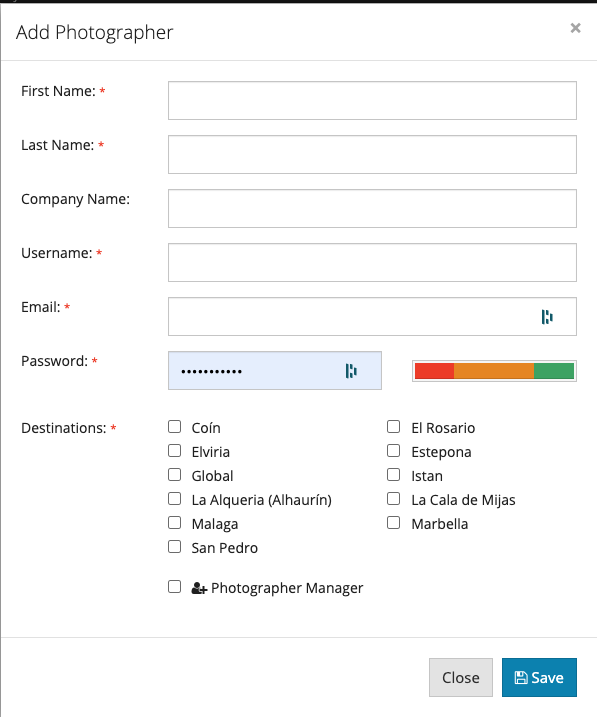 Assign the locations you want this photographer to manage. Decide if this photographer will manage other photographers as well. You can change this at the next stage.
Give the photographer additional access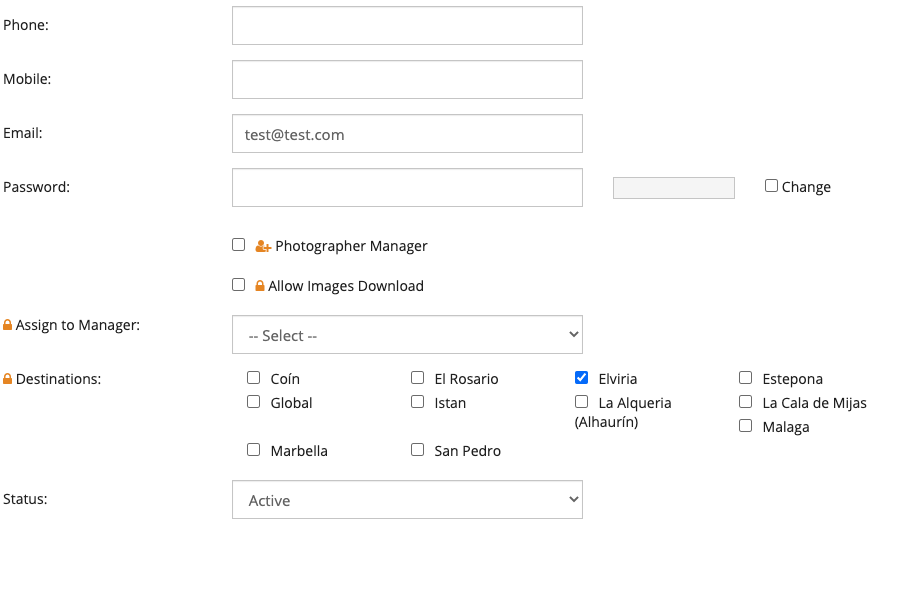 You can select the following options:
Make the photographer a manager (explained in more detail in this article)
Allow them to download the images you or someone else uploaded
Assign the photographer to an existing manager so they can check their work
Give the photographer 1 or more destinations where they can make tours in
Activate or deactivate the photographer (deactivating will also deactivate the tours this photographer created)
Change their password & email if you don't want them to log in anymore. You can also change their username if you want someone else to take over their work.