You can make a virtual tour using your Smartphone, iPhone as well as Android, using the following steps:
The only App that is currently approved to work with My360 is the Google Street View App.
To start, you need the Google Street View App.
Click here to download for iPhone
Optionally you can download the My360 App to upload your images straight from your phone to the software
Click here to download for iPhone
Follow these steps to shoot your images:
Open the Google Street View App
Click on the camera icon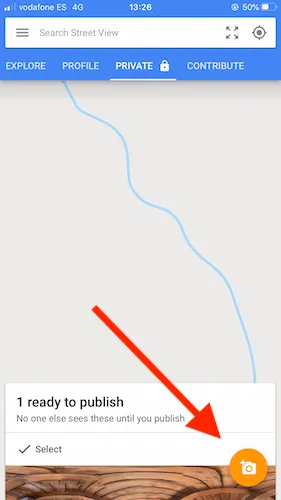 In the pop-up – click the camera icon again
Point the camera to the orange dot and what until it has taken it's first image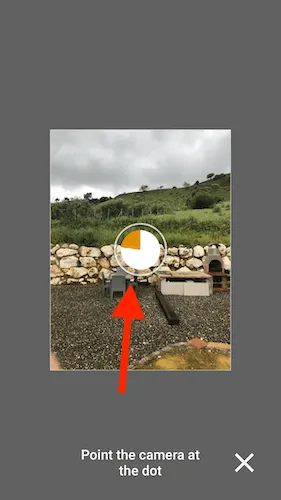 Repeat pointing your camera until all the orange dots are gone and a green checkbox appears in the bottom of your screen
You have to shoot around 30 images, so it is a little time consuming – the images also don't line up very well, but the app will correct that after you finished. So if it looks funny, don't worry 🙂
Click on the green checkmark and wait for the processor to finish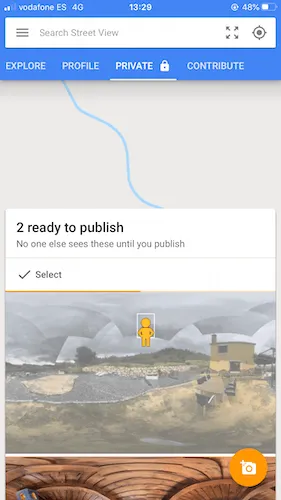 Once finished, click on the image
Unfortunately, the app is not 100% error free yet – so you will see some stitching errors. But it's free after all, so you can't complain!
Click on the "upload" icon
Select "share privately"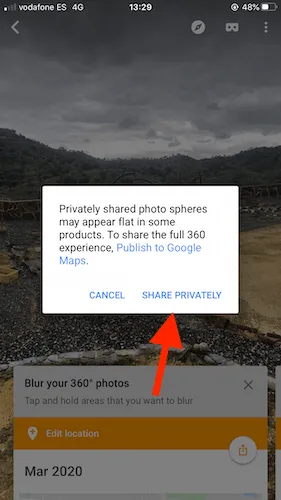 Click on "save image"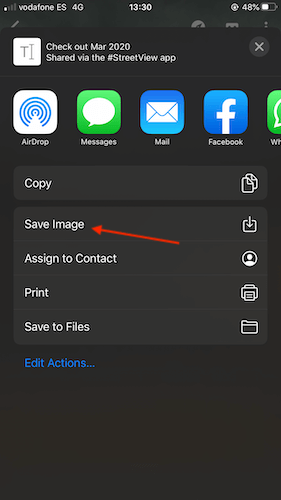 Now you can see the image in your camera roll

You can now upload the images to your My360 account using the My360 app or send the images to your desktop.

I use Airdrop to send my images to the desktop. Then from there you can upload them to your account.

However, you can also upload them straight to your account from your phone, so continue these steps if that is what you want to do.
Open the My360 App & sign in to your account
Create a new tour profile or click on an existing one
Click + Spheres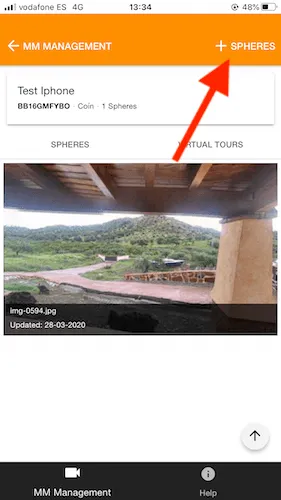 Click to select your images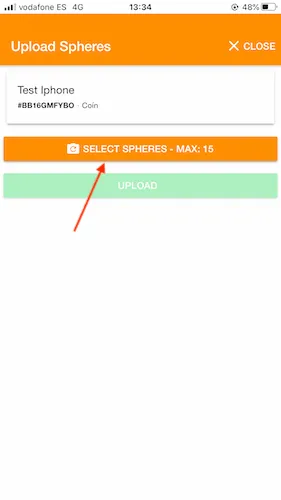 Click "from gallery"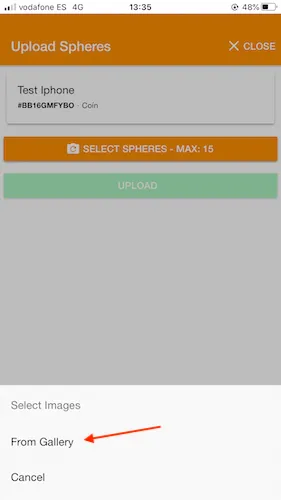 Choose the image(s)
Click "upload" and wait for the images to finish uploading (don't close the app!)
Wait for all your images to have processed before closing the app.
Now your images will be in your account and if you sign in to your desktop version of the software you will find the images there. You can then proceed to make your virtual tour using the desktop version of the software.
here's a step by step guide on how to create a virtual tour with your new images.