You are looking to show an agents card to your virtual tour like so:
There are 2 ways to show the agent card
On all virtual tours (in default settings) 
On individual virtual tours (in tour settings) 
1. Activate agent card in Default settings
Click on "mm management > Config & Settings and choose the tab "Vts"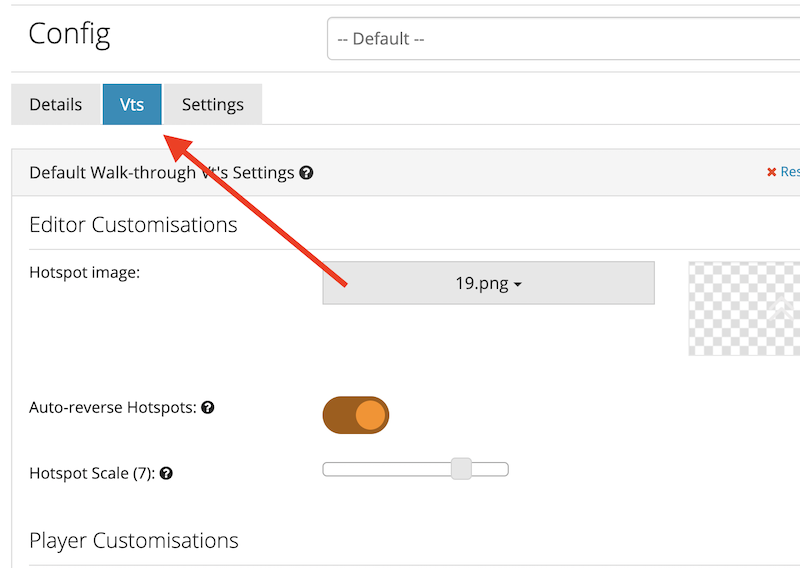 Scroll down to activate "Show agent details"
Upload your business card / logo / agent photo on the right under "Default Business Card / Agent Image"
The image size should be max. 200px wide. We recommend no taller than 400px.
Now all your tours using the default settings will show an agent card (you may have to re-publish the tour)
You may want to "deactivate" this feature on certain individual tours, then in the individual tour, click on the tour settings, activate overwrite settings and click "save" – now the card won't show on that tour anymore. Keep in mind you may have to reset some of your settings again afterwards as you have overwritten the defaults and have technically reset all the settings for that tour.
2. Activate Agent Card in individual tours (overwrite defaults)
Go to "mm management > overview and click on the tour profile you want to edit
Click on the tab "virtual tours"
Click on the editor to enter the tour editor
Click on the cogs top right to enter the tour settings
In the tab "settings" click to overwrite defaults
Scroll down and activate "Show Agent Details" (this will use the details from the default settings of your account)
Activate "overwrite agent details" to change the agent image or add text under the image
Click save
Click publish
Check results