My360 has created a specific link for the portal Daft.ie that includes the detailed requirements for this portal.
A link to use in the Daft.ie portal would look like this:
https://vt.plushglobalmedia.com/tour/TT16KK4Y0H?config=daft
Here's how to get your link approved by Daft.ie and where to place the link:
Click on the tour you wish to publish on Daft.ie
Click on the Tab "Virtual Tours"
Click on the 3 cogs for the tour settings
Check mark the box for "daft.ie"
Copy the URL on the right
Paste this exact link in the Daft.ie backoffice: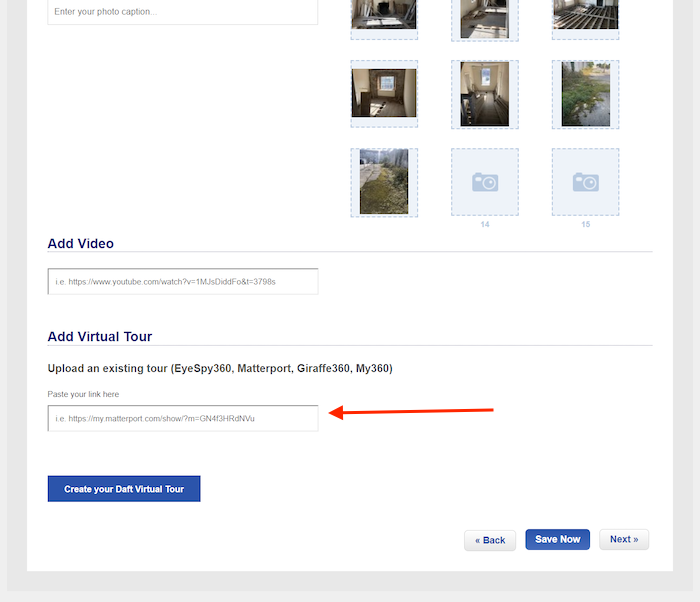 The only link that works in Daft.ie is the one with the special configuration, so if the link does not work, please check you have the correct one!
Some features of your tour may be "hidden" using this link which is in accordance to the requirements of the Daft.ie platform.